Diploma Design Suggestions
NOTES ON DIPLOMA DESIGN: We are not a diploma mill. We only work directly with home schools, individual schools and school districts.
We will not reproduce or manufacture fake high school diplomas or GED's.
The Diploma Sheet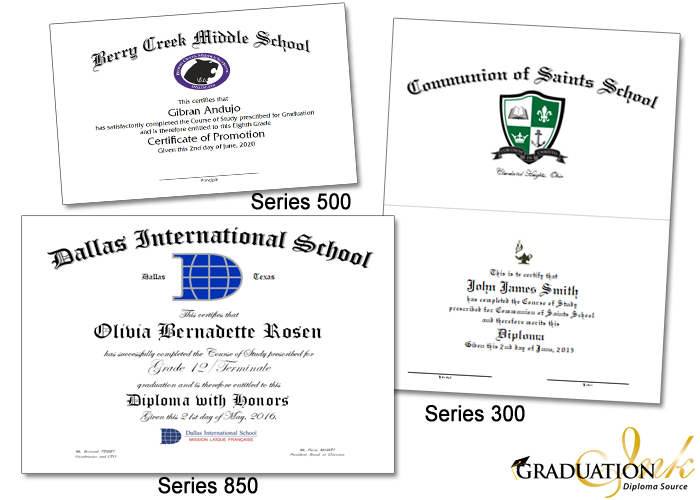 Diploma sheets include a no obligation to order custom design. If you are not satisfied with our work, you are not required to pay for the design services that had been rendered.  During the design process, we will send you a pdf proof. We will be in constant e-mail contact until you are happy with the design. Please have the following information available:
Text for the diploma sheet (view some examples in our portfolio links above). If you are unsure, we can help you out. Just let us know via email, phone or chat!
Any signature lines that should be included (we can print signatures onto the diploma sheets also.)
Locate a high quality logo, mascot or coat of arms that you would like incorporated in the design.  We can print this in full color at no charge.
Raised ink or metallic foil imprint can be included for an additional fee.
The Diploma Cover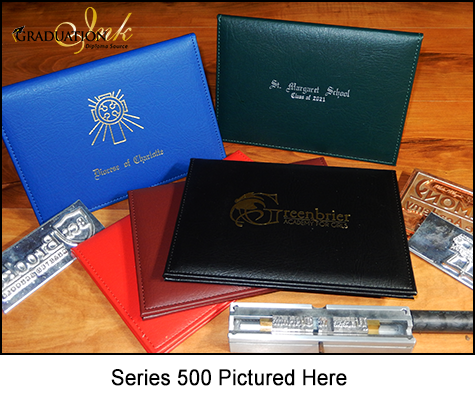 Questions? Be sure to consider the following during your diploma design process:
Style of diploma: padded Series 1400 (holds 11″ x 14″), Series 850 (holds 8 1/2″ x 11″), Series 500 (holds 5 1/2″ x 8 1/2″) or pliable, leatherette Series 300 covers (holds 8 1/2″ x 11″ folded in half)
Color (red, blue, green, maroon, or black)
Quantity estimate
Full color logo or metallic foil imprint in gold or silver on the front of the cover
Text desired on the cover
We do have the ability to print a logo or picture of the school on the moiré material inside of the cover.
Feel free to chat with us immediately or email for more details.