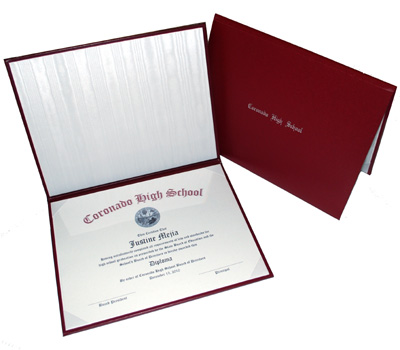 New for the 2012 graduation season!
At Graduation Ink we have upgraded our website to provide for an easier browsing experience when searching for high quality, yet, low cost diploma covers and custom diploma sheets.
View our school diploma sheet portfolio, print full price guides for all of our diploma products, submit instant diploma cover and diploma sheet quotes, and upload your diploma sheet images with our logo/mascot ftp software.  For questions on our products, you can always contact Jesse 24/7 at 262-247-0343 or with our online contact form here >
As always, Graduation Ink will continue to provide free, no obligation, custom diploma sheet artwork.  All diploma sheets are designed specific to your school.
Diploma covers are continuing to come into our warehouse in preparation for the 2012 graduation season.  Order early and avoid the last minute rush on school diploma cover foiling.  All covers include foiling in silver or gold.